Families and Friends of Louisiana's Incarcerated Children
50/2017 Campaign: Building a Movement To Stop the School To Prison Pipeline
OFFICIAL LAUNCH: Saturday, April 20, 2013
12:45 – 01:15
Lindy Boggs Center, UNO
SCHOOL OR PRISON – WHICH WOULD YOU WANT FOR YOUR CHILD?
Increase FFLIC's Membership base by 50%.
Develop 50 new leaders ready to take action through parent trainings.
Decrease the number of children who are suspended as it relates to "willful disobedience" by 50% through working with 5 schools that have high suspension rates training their parents on positive behavior supports.
Eliminate the use of suspensions and expulsions for willful disobedience by in Louisiana by 2017.
Decrease the number of youth who are locked up for non-violent offense by 50% through training parents and developing a support group with parents that have children in prison.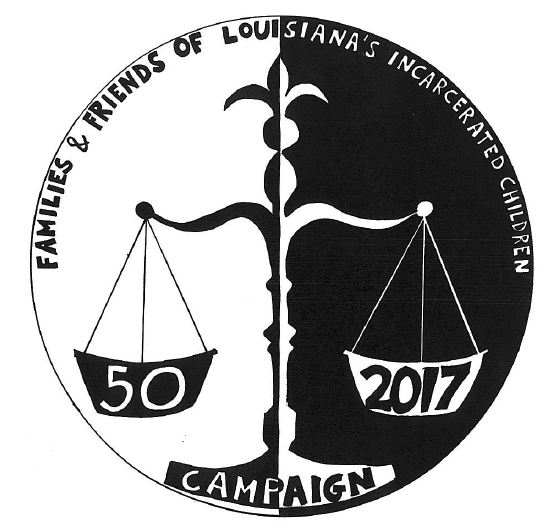 Message from Melissa Harris-Perry:
[yframe url='http://www.youtube.com/watch?v=YlZjN8WClyU&feature=youtu.be']
BUILDING A MOVEMENT TO STOP THE SCHOOL TO PRISON PIPELINE!!!
Thank you for your support! FFLIC