FFLIC Chapter Meetings
November 11, 2022

-

November 14, 2022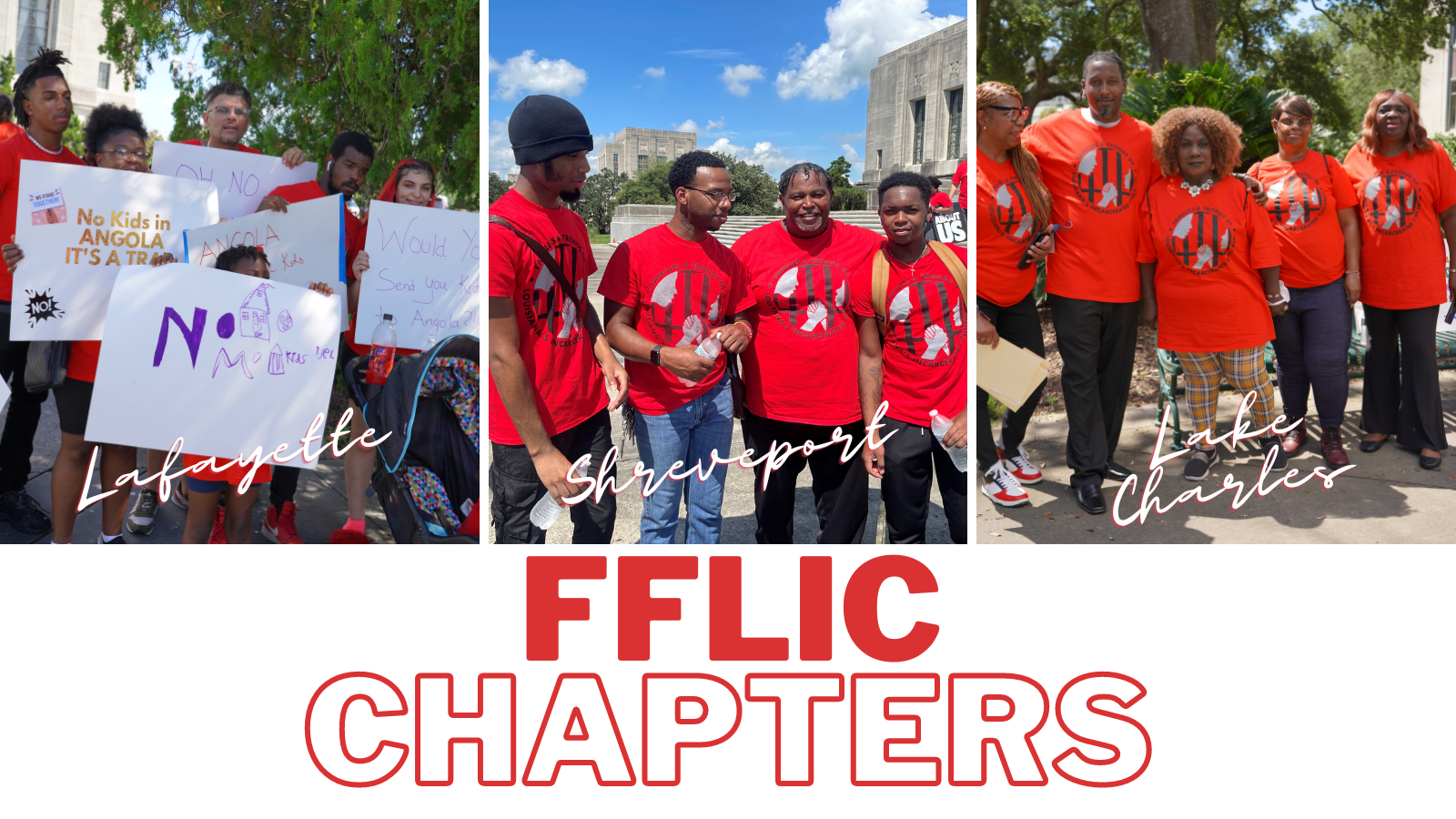 This November, parents, youth, and community members across the state will meet to create fellowship and strengthen leadership to support our youth and address the ongoing failures of our education and youth justice systems.
As mothers and fathers, grandparents, siblings, cousins, aunts, uncles and allies, FFLIC implements a model of organizing that's people and community-centered, explicitly anti-racist, and reflects the communities we come from. Our members are directly impacted families in the Greater New Orleans Metro Area with chapters in Shreveport, Lake Charles, and Lafayette, LA.
We are excited to see the reinvigoration and renewal of the chapters following the pandemic and damaging climate events. It has been a slow recovery but we are coming back strong!
We invite you to join FFLIC at the following meetings in your community:
Lafayette – 11/14/2022
5:00 – 6:30 PM,
MLK Rec Center: 309 Cora Street, Lafayette, LA 70501, 
Lake Charles – 11/11/2022
5:00 – 6:30 PM
2808 Hillcrest Dr, Lake Charles, LA 70615
Shreveport – 11/12/2022
4:00 PM
4727 Monkhouse Dr, Shreveport, LA 71107